People cry near the wreckage of their home in Sarpol-e Zahab, Iran. Abedin Taherkenareh/EPA-EFE
Hundreds were killed and thousands were injured after a 7.3 magnitude earthquake hit the border region between Iraq and Iran on Sunday.
Photos from the area show the desperate rescue efforts, with people still trapped in the rubble of collapsed buildings. The powerful quake was felt as far away as Turkey and Pakistan, and many aftershocks have been reported.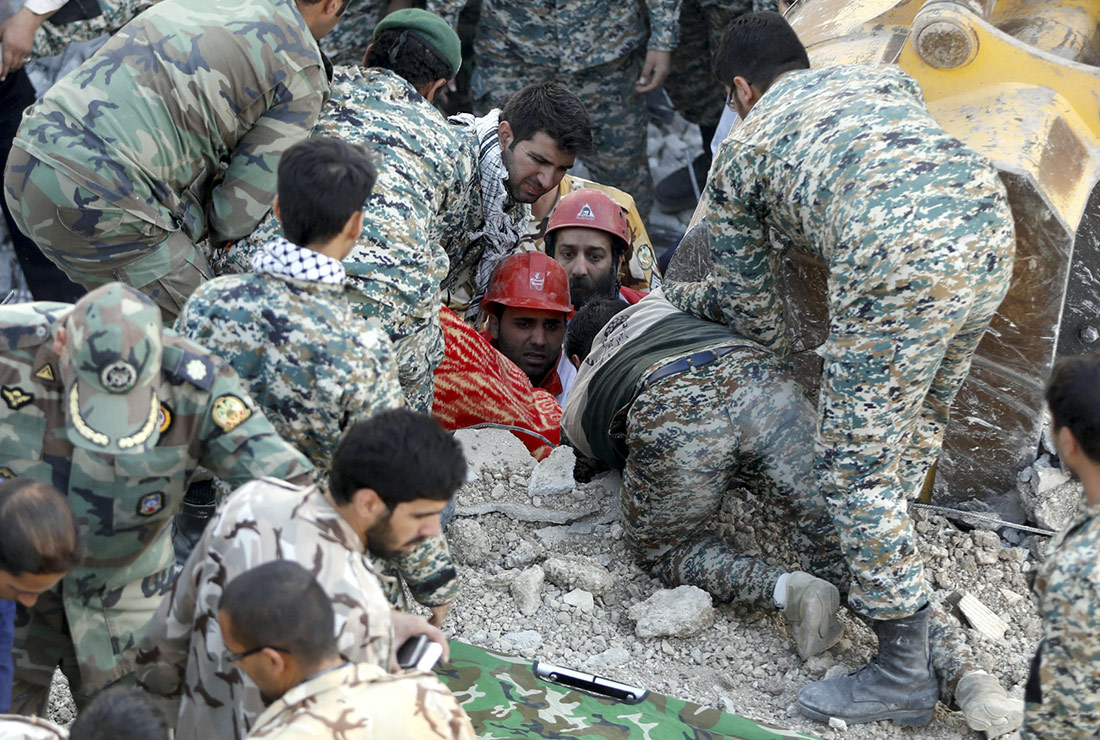 Rescue workers try to extract a victim's body from a collapsed building in Sarpol-e Zahab. Abedin Taherkenareh/EPA-EFE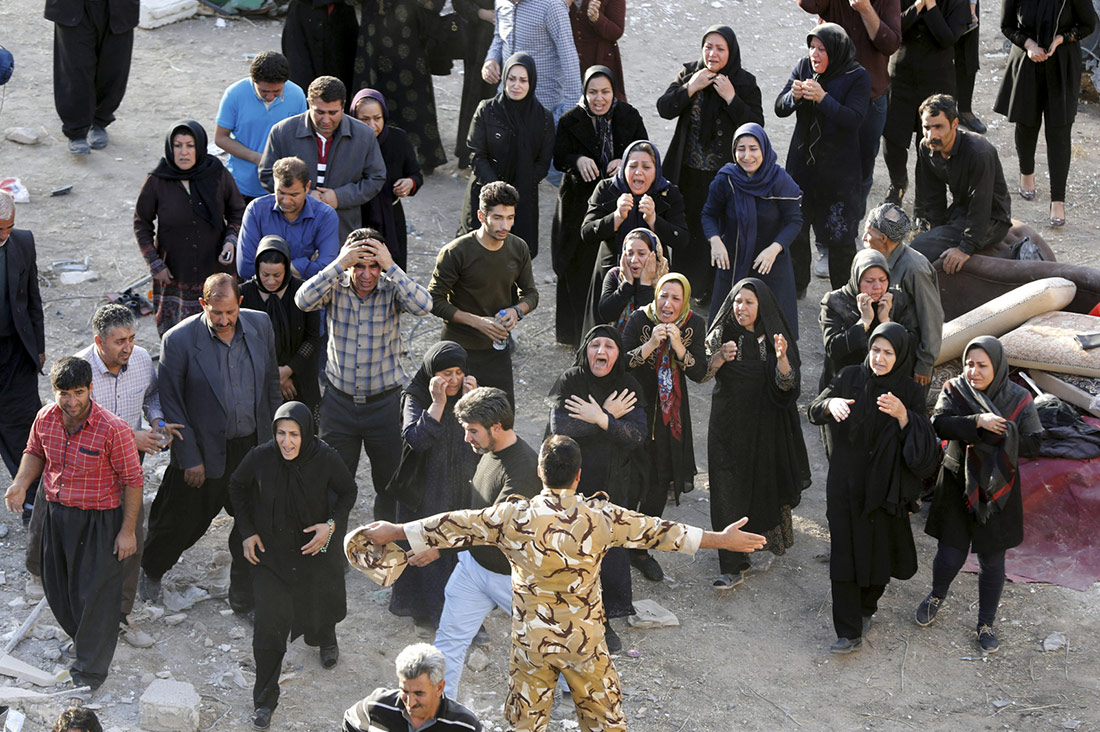 People try to get closer to the body of a relative who was killed in Sarpol-e Zahab. Abedin Taherkenareh/EPA-EFE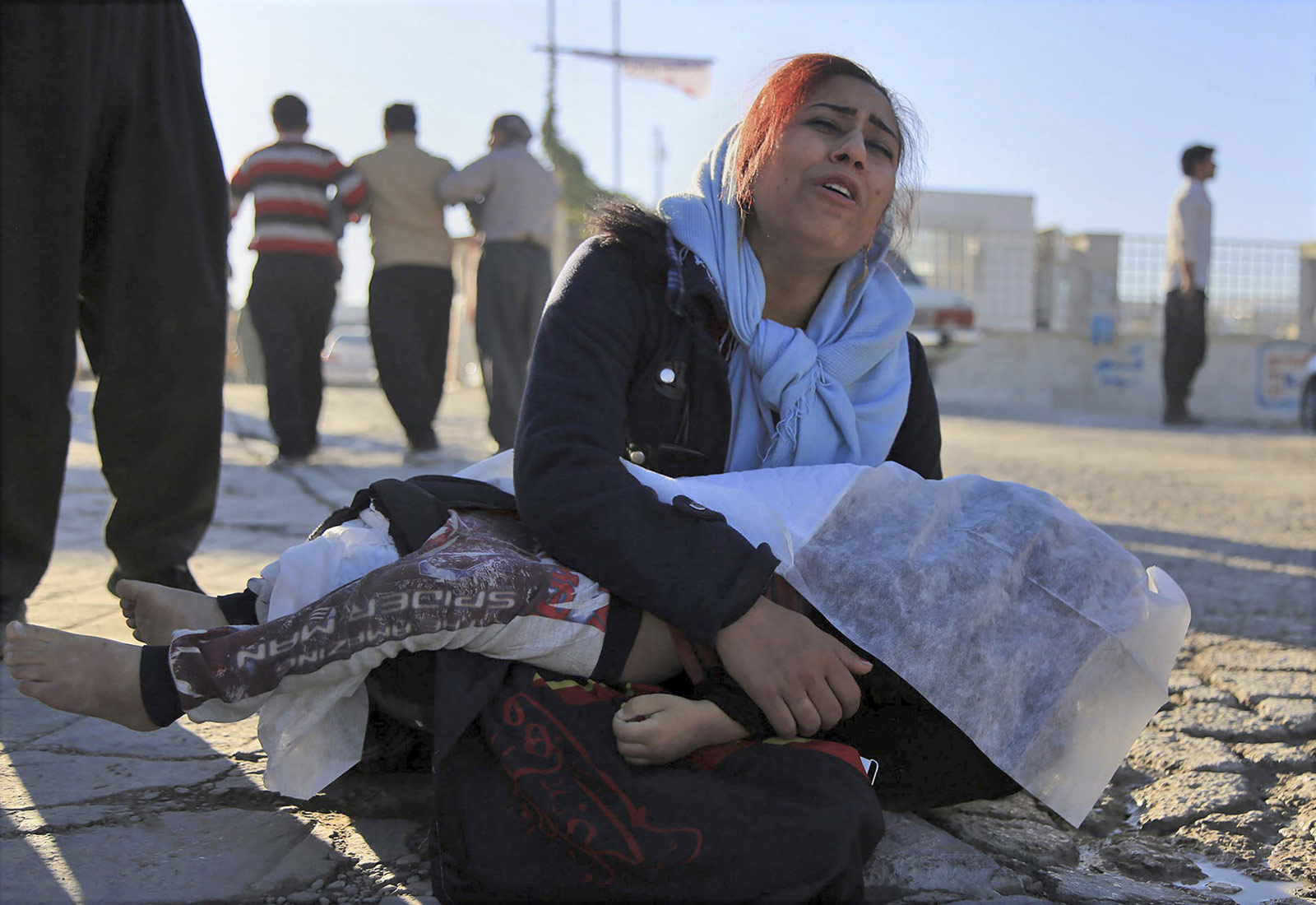 A woman cradles the body of her young daughter, who was killed in Sarpol-e Zahab. Mosleh Pirkhezranian/Islamic Republic News Agency via AP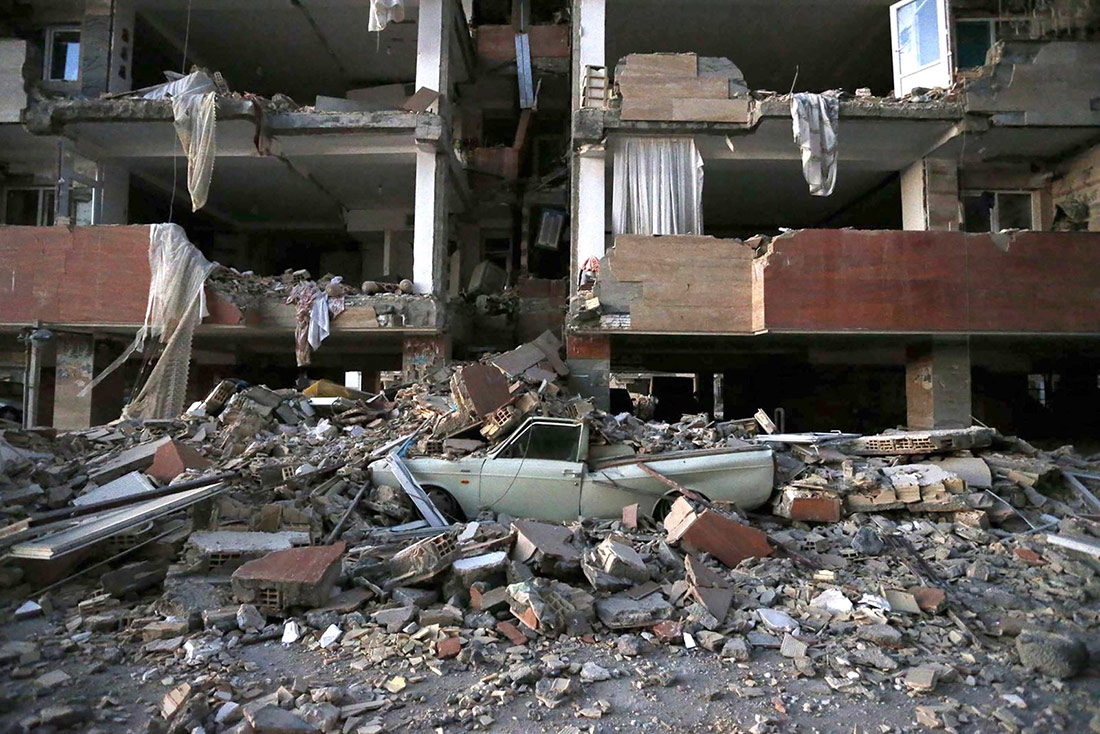 A crushed car is seen among the debris in Sarpol-e-Zahab. Pouria Pakizeh/ISNA via AP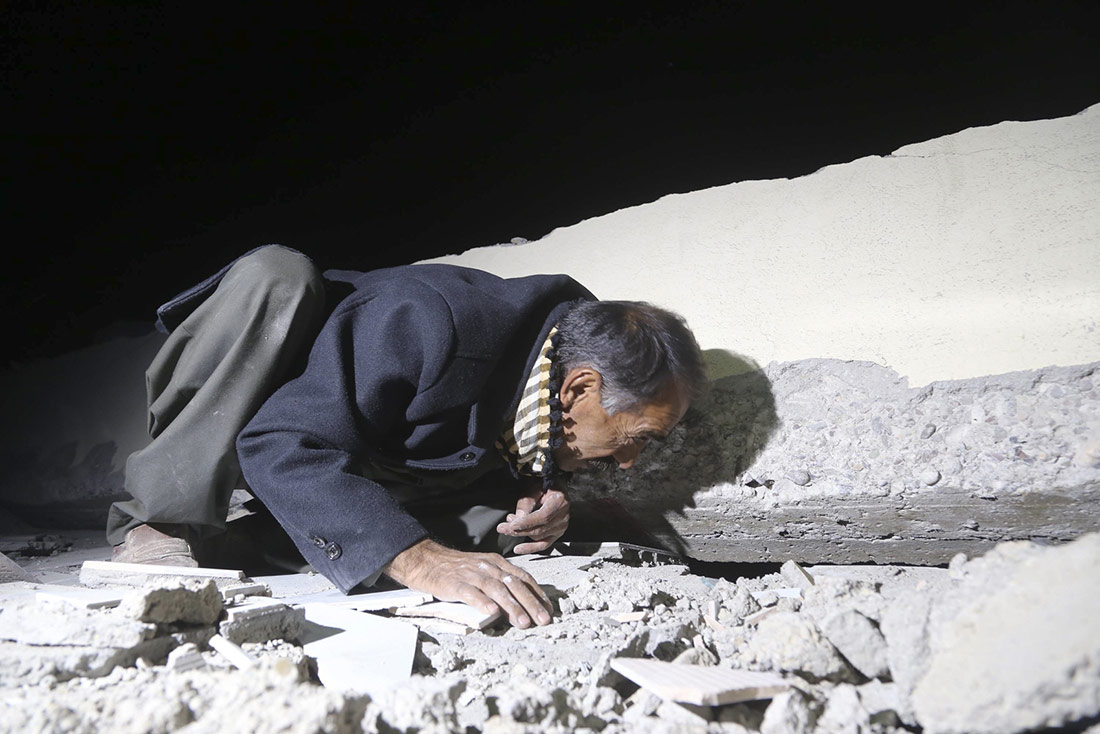 A man in Iraq's Sulaimaniya province searches for people in the rubble. Feriq Fereçc/Anadolu Agency/Getty Images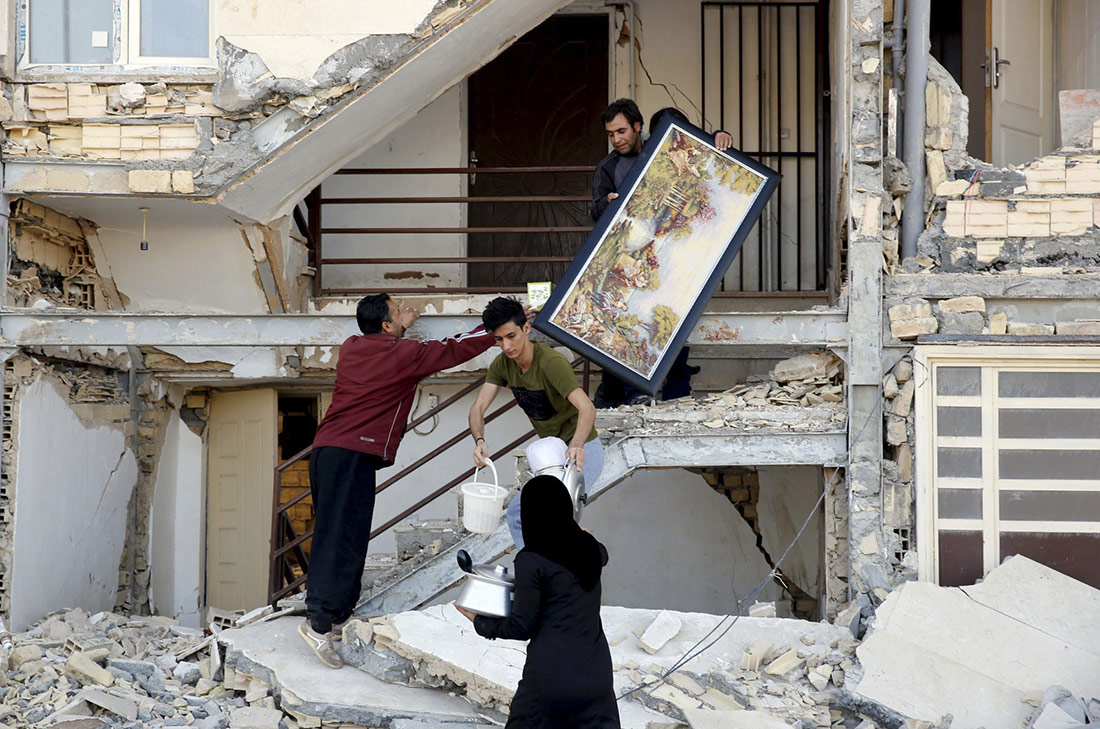 People retrieve belongings from a damaged building in Sarpol-e Zahab. Abedin Taherkenareh/EPA-EFE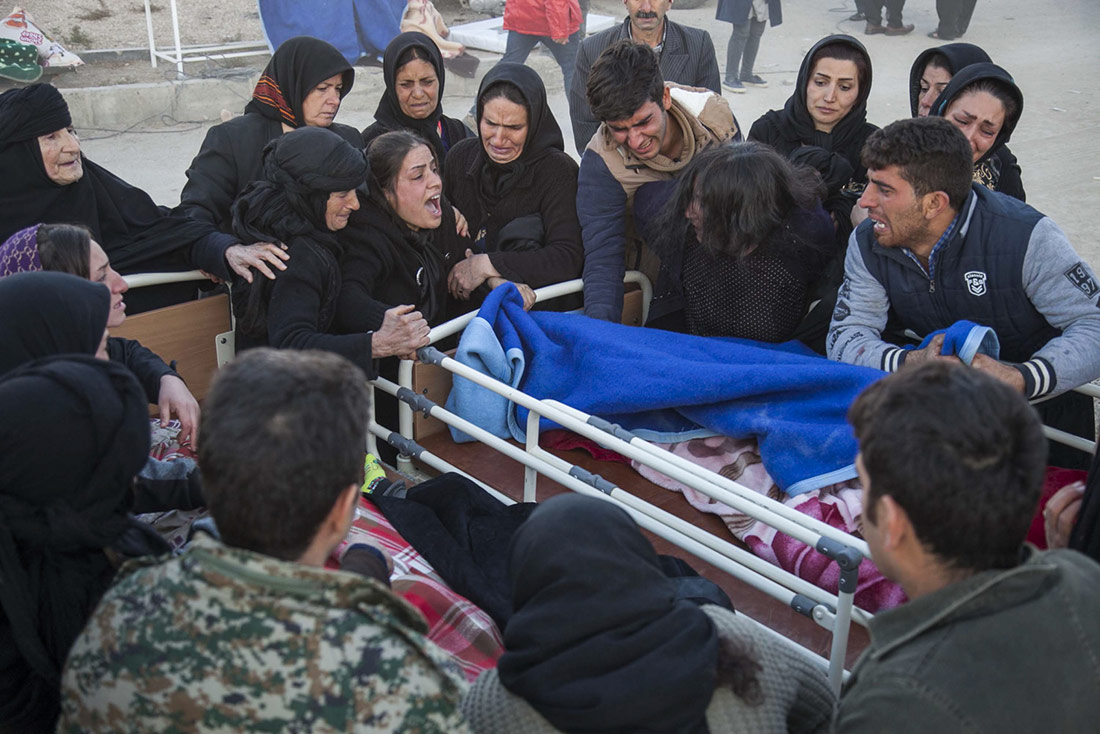 Relatives mourn over the body of a quake victim in Sarpol-e Zahab. Farzad Menati/AFP/Getty Images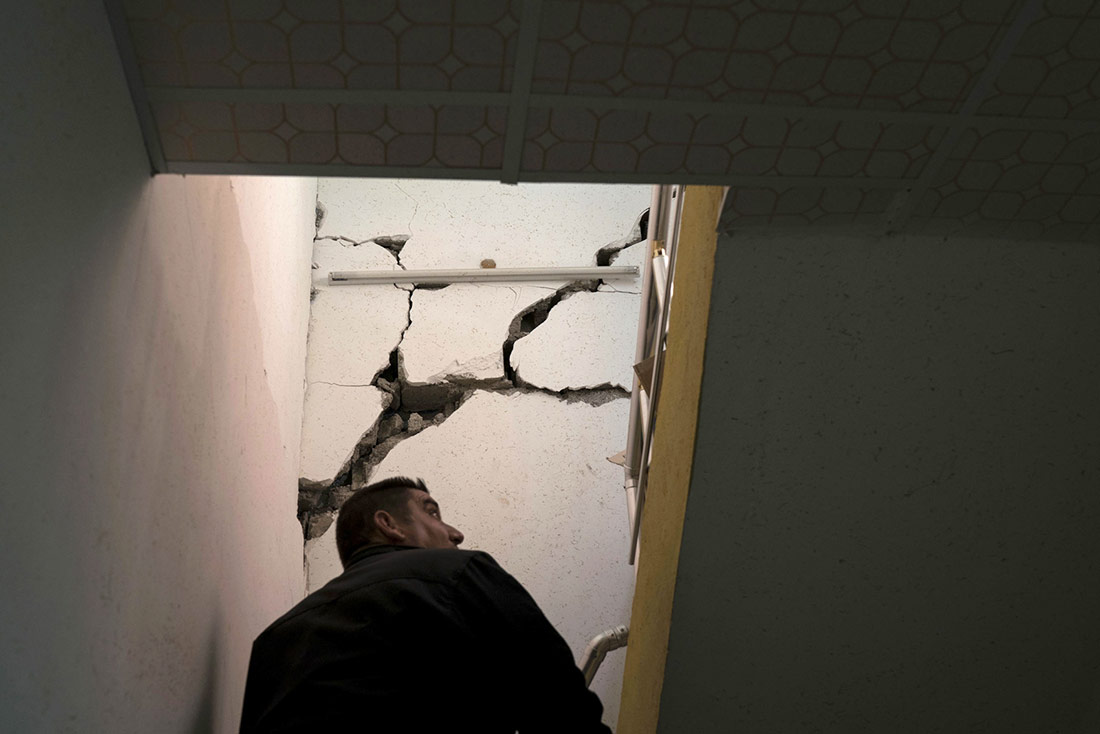 A man checks the interior of a damaged house in Darbandikhan, Iraq. Felipe Dana/AP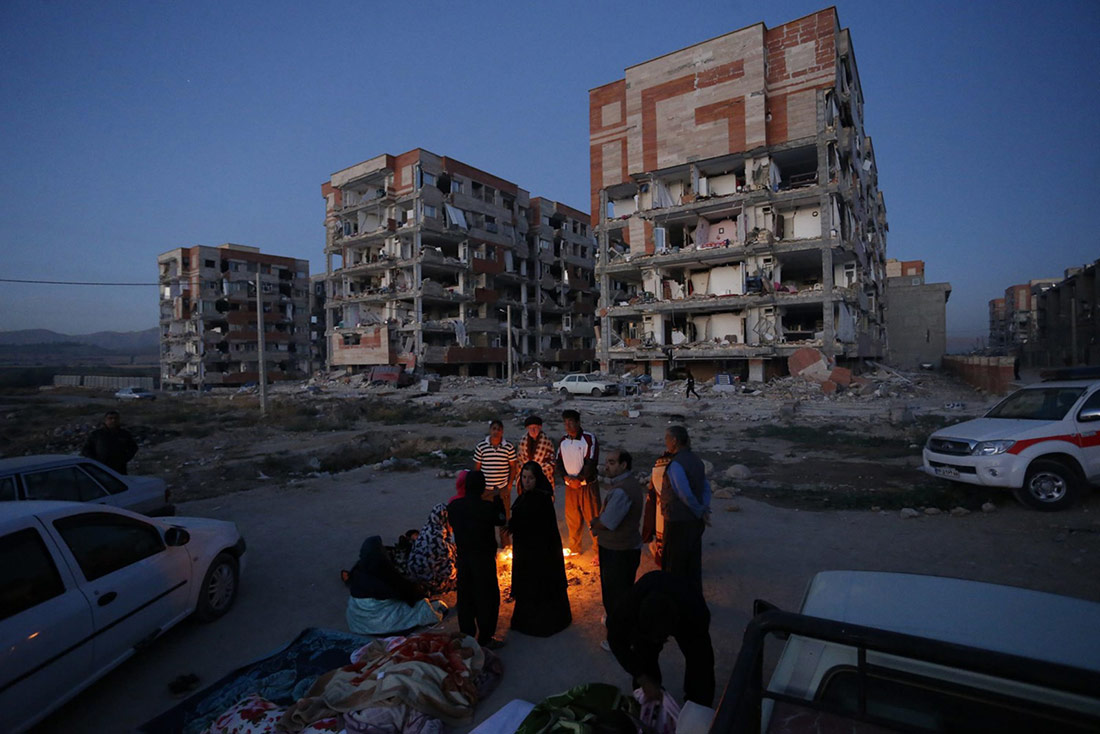 Residents of Sarpol-e Zahab huddle by a fire after the earthquake. Pouria Pakizeh/AFP/Getty Images
Produced by Sarah Tilotta and Kyle Almond